Buying Paid Links: Do They Work?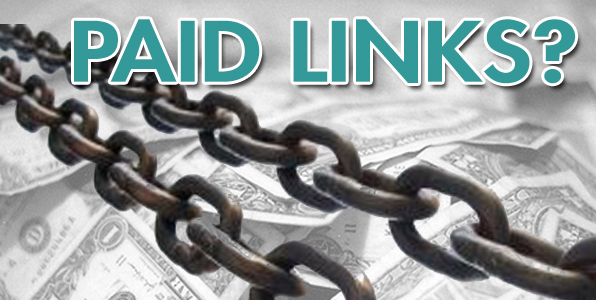 By definition, buying paid links goes against Google's webmaster guidelines. Although it may break the rules, most SEO Experts insist that paid links are still a viable strategy when it comes to optimizing a site. Links always carry a great amount of weight for SEO purposes, and if paid links are done correctly, sites will usually see an increase in rankings. Google, however, is devoted to penalizing sites that they see with paid links.
Four Key Factors to Remember:
Paying for links is a high risk strategy, usually not worth the reward.
Hiring a company to do manual, outreach link building is the best route for most companies.
Buying press releases, advertisements, and sponsorships is perfectly fine.
Over optimization of anchor text is the main way Google catches link buyers
John Mueller, one of Google's key webmaster trends analysts said, "If you're serious about your site's standing in our search results, then I'd strongly advise not to try to wait the penalty out. These are generally not issues that expire after a few days, they can affect your site's standing for quite some time."
Should you Take the Risk?
Google is not your mother. They are not going to baby you and be upset for only a few days—the penalty for breaking their guidelines will be severe and lengthy. The unfortunate truth is that Google, as a multi-billion dollar company, does not have the time nor do they care to investigate each site that looks like they have paid links. If they catch a site with paid links, chances are that the site will get hit with a harsh ranking penalty.
GUARANTEED First Page Results! Starting at $250!
Although the risk of buying paid links is so high, if done effectively and carefully, there will be positive results. What it comes down to when considering purchasing links is weighing out the risk of the penalty compared to the potential benefit. For some small sites without a lot of SEO knowledge, buying links might be the best option, even though they will run the highest risk of getting penalized. There are different link building strategies practiced for paid links, but the fact of that matter is that small time sites looking to increase rankings will not have access to this knowledge, or the means to execute it.
Paid Links: Should you Remove Them?
If hit with a penalty, Google says to remove paid links and submit a reconsideration request. Google proclaims that if you have been paying for links for two years, you must go back two years and remove all of those paid links. If you have been purchasing links for five years, go back five years and remove all of them. Google wants to see a serious attempt to remove all the paid links you acquired over the years before they re-index your site. By removing the links, you are letting Google know which links are paid. This not only helps them figure out future paid links, but it is admitting to guilt. Is this really the best strategy?
Some Advice on Buying Links
The best strategy to avoid these ranking penalties dished out by Google is to completely avoid unnatural link building tactics in the first place. However, this pristine vision of perfectly clean link building and natural search engine optimization is for the most part, unrealistic. Most sites on the web are not run by million-dollar companies or celebrities—the resources and natural interest for the sites are generally non-existent in the average website. In order to increase the rank of an average, small time site, a well calculated mix of natural SEO and paid links will produce the best results.
Once again, sites without much algorithm knowledge run a high risk when purchasing links. Paying for one thousand blog comments and other links from link farms in one day and not increasing your links over the next few days after will look completely irregular and spammed. A natural site gaining links would not gain one thousand in a single day, unless something about the site was inherently viral and extremely popular. By purchasing links at a low, steady rate and balancing them with other natural forms of link building such as guest blog posting, webmaster outreach, and press releases, the site will not be flagged by Google's crawlers. The slow influx of links, both paid and natural will blend together and eliminate most of the risk only buying links creates. Given, there is still a chance of getting hit with an unnatural link building penalty, you can minimize the hazard by practicing White Hat SEO tactics along with a slow acquisition of paid links.
Penguin – a Game Changer
Google's recent algorithm update, Penguin, changed how Google analyzed sites and how they looked for evidence of paid links and people that buy paid links. Most of the sites that people purchase links from are not natural looking websites. If Google had a massive team of actual people that looked at sites, they would be able to pick out thousands of link farm sites just based off of the visual perception of the site. However, since they do not have these human resources, their bots must be able to determine if a site is a spam link farm, without having any sort of human sense about physical appearance of a site.
We suggest reading our article on natural link building to understand the various ways that you can beat the penguin update by building natural links.
High Quality NATURAL Link Building Starting at $250!
Following the Penguin update, Google's bots now look at the anchor text of each link. They check for diversity and relevance when crawling the links on sites. Since many people that paid for links did not have diverse or natural anchor text encompassing the link, the newly updated algorithm weeded these people out and heavily penalized them, many getting completely de-indexed. This came as a wake up call for many people who practice SEO or buy links to their site, and showed that Google is serious about penalizing sites with unnatural links. Even though there are several ways to incorporate paid links in to a successful SEO plan, people should be aware of the high risk they are running in doing so, as well as the innovative techniques Google is beginning to implement.
Related Posts